Breaking the Yoke of Jezebel
Finding Freedom from Jezebel's Deceptive Influence


Free Video Mini-Course with Sandie Freed starting Oct 23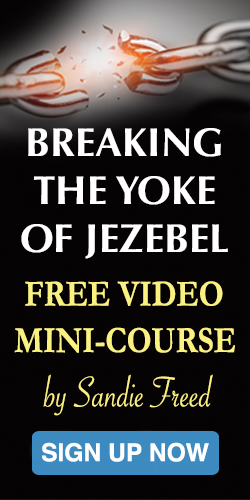 Jezebel is seductive, deceptive and manipulative!
God wants EVERY believer in Jesus to resist the Jezebel spirit—and that includes YOU.
In fact, this was so important that Jesus specifically addressed one of the churches in the book of Revelation about this spirit's influence.
That's why it's vital to gain wisdom and understanding so you can identify and break off the deceitful and manipulative tactics of the Jezebel spirit.
Have you ever wondered...
How do I recognize if I am under the influence of a Jezebel spirit?

How do I expose and avoid Jezebel's deception in my life?

How do I break free and STAY free from Jezebel spirit's yoke, so that I am no longer under its influence?
To be yoked with something means to come into "agreement" with it. The Jezebel spirit desires that we agree with her many witchcraft assignments (control and manipulation) and lies.
Ultimately this spirit threatens our lives with premature death just as she did to Elijah.
Do you (or someone you know) struggle with any of these symptoms?
Patterns of desolation, barrenness, lack of fulfillment and/or hopelessness
Patterns of fear, terror and anxiety attacks
Addictions and/or eating disorders
Insecurity and inferiority
Extreme jealousy and competition
Chronic dissatisfaction
Performance oriented
Perfectionism
If you can relate to any of the above, it's quite possible you are yoked with a Jezebel spirit.
That's why I've created a FREE video mini course to help you break the yoke of Jezebel in your life by teaching you to:
Identify Jezebel's Fruits
Expose Jezebel's Roots
Throw Off Jezebel's Yoke with an Overcoming Mantle


In this FREE video mini-course, you will:
Identify the defining characteristics of Jezebel
Understand her beginnings and the importance of strongholds
Determine if you have been yoked with a Jezebel spirit
Learn how Jezebel uses the enemy's tactics to deceive you
Expose the deep-seated roots behind her seductive behaviors
Discover practical steps for overcoming and throwing off Jezebel's yoke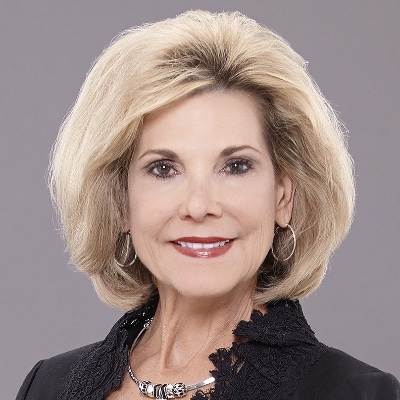 I hope you will join me for Breaking the Yoke of Jezebel: Finding Freedom from Jezebel's Deceptive Influence!
Blessings to break the yoke of Jezebel in your life!
Sandie
Dr. Sandie Freed
Founder, Sandie Freed Ministries
Pastor, Author, Speaker, Business Coach